Tgolf moves to a new Level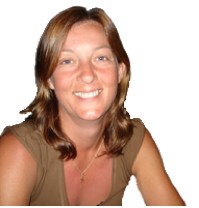 The Tgolf coaching program devised by Ex National Coach Karyn Dallas, from her continued research into golf coaching, was taken to a new level when two of its students recently earned tour cards.
Jenna Wilson crowned a terrific season, which saw her win the Scottish Ladies Championship and the Scottish Ladies Order of Merit, by gaining her European tour Card in Italy last month. Wilson was followed by Pamela Feggans, who chose the American route, gaining a place on next years Futures tour where a top ten finish will secure her LPGA card.
This all led to a highly charged couple of weeks at Kirriemuir Golf Club, the headquarters of Tgolf, where despite the distance Dallas was able to keep an eye on the players via her internet coaching program. Both players were quick to acknowledge Dallasís part in their success but Dallas remains adamant that she did little and that the girlís success is mostly down to their talent, effort and determination.
Of Wilson, Dallas is quick to point out her dedication to the sport and of her very rare ability to make birdies in the last round of tournaments. She is equally impressed by Feggans who sat out most of last year with back pain, playing few competitive rounds in the build up to qualifying school.
Tgolf is know for its work with junior golfers and the talent it produces but to date little has been seen of the elite side of the program which never fails to amaze. The program was originally written for Professionals and the junior side only developed when Dallas started turning her drills into games, to keep her younger students interested in what she was teaching. But the efforts of Wilson, Feggans and those set to follow them should quickly change this.
Dallas is also keen to point to the other professionals who have trained with her: Alan Fleming now lecturing golf at Highland University and Leslie Mackay who is coaching the golf bursary students at Stirling University. Dallas is immensely proud of all her Professional Students who she says are, and will continue to be, a credit to their profession.
Labels: Amateur Ladies, Pro Ladies