North Berwick Golf Club presentation to Catriona Matthew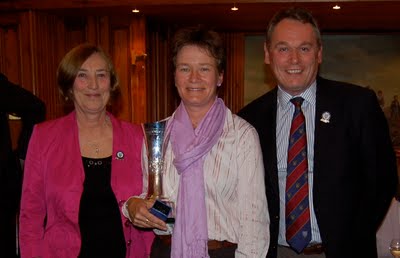 North Berwick Ladies Captain, Freda Birrell,
Catriona Matthew with the Ricoh trophy,
and North Berwick Captain Alan Phillips at tonights presentation.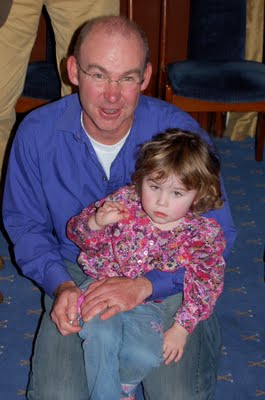 Catriona Matthew, winner of the Ricoh Womens' British Open Championship at Royal Lytham and St Anne's in August was presented with a "modest and unassuming" gift to reflect her "modest and unassuming" nature at a reception held at the North Berwick Clubhouse tonight.
Over 100 members and friends attended the party to congratulate North Berwick's most illustrious member.
Catriona now has a welcome break from tournaments before her schedule starts again in February.
Labels: Pro Ladies