Hannah Barwood wins Faldo Series Asia title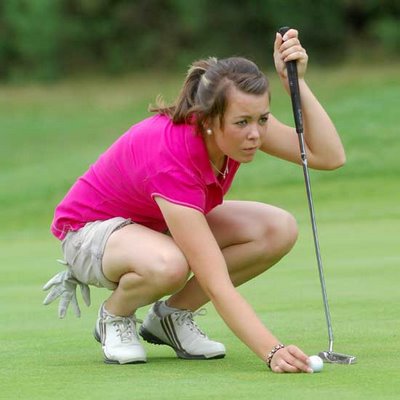 Press Release
England international Hannah Barwood was the runaway winner of the U21 girls' title at the Faldo Series Asia Final at Mission Hills in China.
Hannah – the reigning English champion – adds this to the Faldo Series girls' title which she won in Brazil at the end of last year.
"It was wonderful to win," said Hannah, who plays at Knowle in Gloucestershire. "I knew I had a chance, but I also know how good the Asian players are. It was really special to go out there and do it."
The Gloucestershire golfer was 15 shots clear of her closest rival and was helped to victory by a hole-in-one. Hannah, 18, used a pitching wedge for her shot to the island green on the 113-yard 16th on the Faldo course.
It was the first ace to be scored in a Faldo Series Asia final and Nick Faldo signed both a certificate and Hannah's golf ball.
This was Hannah's seventh hole-in-one and her fourth in competition. She achieved her sixth during practice at The Kendleshire just before she flew to China. "My last shot before I went to China was a hole-in-one, I looked up and said to my dad that it was a shame it had come a week early!"
Hannah was the only European girl in the competition, which was contested by players from nine Asian countries. "It was a really good experience. Normally when I go to a tournament the majority of the players are British and there's just a few groups of foreigners. To experience it the other way round was really good."
She also had the experience of bettering Nick Faldo. The six-times Major winner spent two days with the competitors and during a short-game clinic he challenged Hannah and one of the boys to take him on – playing bunker flop shots with a thre e-iron.
"I beat Nick and then on that same day I had my hole-in-one. It turned out to be a good day!"
The 54-hole final was preceded each day by storms and there were also some downpours during play. The course was long and demanding but Hannah was pleased with her play for scores of 76, 75, 75. "I played really well all week, I just had a few bad holes which pushed me over par."
Overall she described the trip as: "Absolutely brilliant, it was amazing, a fantastic place."
Labels: Amateur Ladies, Girls