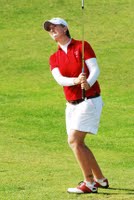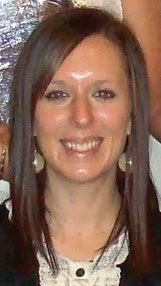 ORANGE BLOSSOM TOUR IN FLORIDA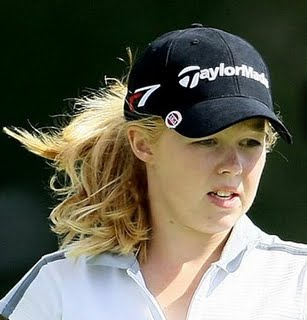 The three leading British & Irish players at the end of the first round of "The Sally." LEFT: Louise Kenney on 77. CENTRE: Stephanie Meadow on 71. RIGHT: Lucy Gould on 76

Stephanie Meadow leads European challenge at "The Sally

"
Scotland international team-mates Louise Kenney (Pitreavie) and Jane Turner (Craigielaw), who flew out to Florida at the weekend to play on the Orange Blossom Tour, had contrasting fortunes in the South Atlantic Ladies Amateur Championship - "The Sally" - at Oceanside Country Club, Ormond Beach today.
Kenney from Dunfermline did well to salvage a five-over-par 77 over a testing course after starting with a double bogey 6. She also bogeyed the eighth, ninth, 10th and 17th but did get a birdie at the 15th to repair some of the damage.
Robert Gordon University student Turner had a triple bogey 6 at the short ninth and double bogey 6s at the third and 11th in a disappointing round of 83 which did include highlights of birdies at the sixth and 13th.
Scottish Under-21 champion Kesley MacDonald had three birdies but also three double bogey 6s in a round of eight-over-par 80 as she opened her bid to improve on last year's third-place finish in this event.
Nairn Dunbar's MacDonald, a member of the Stirling University squad competing on the Florida women's amateur tour, birdied the second, sixth and 13th but had double bogeys at the fifth, eighth and 15th as well as also shedding single strokes to par at the first, seventh, ninth, 10th and 14th.
Nairn Dunbar clubmate Eilidh Mackay had a 91.
Majorca-based Ranfurly Castle member Lauren Mackin, third-best European in last week's Harder Hall Invitational, continues to impress as a likely Scotland team place contender in the new season. She had a 79.
US Curtis Cup player and past US mid-amateur champion Meghan Stasi opened up a three-shot lead with a two-under-par 70.
The leading European player at the end of the first day was Lucy Gould, a member of last year's winning Wales team at the women's home internationals at Irvine and also a member of the preliminary Curtis Cup squad for the June match against the Americans.
Lucy, who has stayed on at East Tennessee State University to complete a Masters degree, had a 76 to be lying joint fifth - a big improvement on her 50th place finish in the "Harder Hall Invitational."
England's left-handed women's amateur champion Charlie Douglass (Brocket Hall), another on the short leet for Curtis Cup honours this year, had a 78. This is her first event on the Orange Blossom Tour.
LATER NEWS: South Carolina-based Stephanie Meadow, the former Irish girls champion, came late in the day with a one-under-par 71, a score bettered only by leader Stasi.
Stephanie, a student at the Hank Hainey International Junior International Golf Academy and a member of the Curtis Cup prelim squad, had five birdies - the sixth, the ninth, the 121th, 12th and 17th. She dropped shots at the second, fourth, seventh and 15th. Defending champion Alexis Thompson - she won by 13 shots last year! - had a 73.
Leading first round scores (par 72)
Players from US unless stated
70
Meghan Stasi.
71
Stephanie Meadow (Hilton Head Island Acad & Royal Portrush).
73
Taylor Karle, Alexis Thompson, Candace Schepperle.
75
Mitsuki Katahira (Japan), Kendall Prince, Jessica Korda, Alexandra Stewart.
76
Lucy Gould
(Wal), Nicole Agnello, Amela Lewis, Jacklyn Sweeney.
77
Louise Kenney
(Pitreavie), Heather Samp, Vanessa Vela (Colombia), Tovie St Louis.
78
Kaitlyn Price, Jane Carpenter,
Charlie Douglass
(Brocket Hall).
Selected scores:
79

Lauren Mackin
(Majorca/Ranfurly Castle).
80
Rachel Cassidy
(Stirling Univ & Dublin),
Kelsey MacDonald
(Stirling Univ & Nairn Dunbar).
82
Harriet Beasley
(Stirling Univ & Woburn).
83
Jane Turner
(Craigielaw),
Jordana Graham
(Stirling Univ & Southerness).
91
Eilidh Mackay
(Stirling Univ & Nairn Dunbar).
95
Rebecca Wilson
(Stirling Univ & Monifieth).
***
FOR ALL THE FIRST-ROUND SCORES, CLICK ON
http://scherer.zapto.org/
Labels: Amateur Ladies