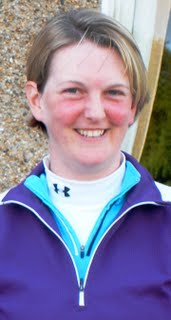 Claire Hargan appointed SLGA's
-
Championship Manager
NEWS RELEASE ISSUED BY SCOTTISH LADIES GOLFING ASSOCIATION
Claire Hargan, a former Scottish internationalist, has been appointed the new Championship Manager for the Scottish Ladies' Golfing Association and will take up the post on January 18.
After 11 years working for Scottish Widows in the insurance industry, the 33-year-old Dundee University graduate is delighted to make the career change.
"I was wanting to do something in sport and the post with the SLGA came up at just the right time," said Hargan. "I'll be involved in running all the major events and it will be a great new challenge."
A member of Mortonhall Golf Club and a six-time Midlothian County Champion, Hargan reached the quarter-finals of the British Women's Amateur Championship and achieved a career highlight when she finished runner-up at the Scottish Women's Amateur Championship in the SLGA's centenary year at the Old Course, St Andrews, in 2003.
Having played for Scotland in Home Internationals, she added to her administrative experience through her role as Captain of last year's Scottish Under-16 team and Manager of the Home International side that finished runner-up to Wales at Irvine Golf Club last September.
"I hope to defend my county title, but I'll not be able to play in any of the major Championships," added Hargan. "But this is just a fantastic opportunity to work in golf and do something new."
Labels: Amateur Ladies, Girls