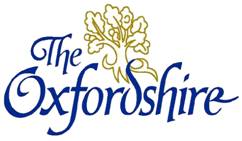 The Oxfordshire development
will rule out staging Ladies
English Open in 2009
PRESS RELEASE
The Leaderboard Group has
reluctantly decided to end its partnership with the Ladies English Open
.
It brings to the end a five-year association between the group and the event which was won earlier this year at The Oxfordshire by home star Rebecca Hudson.
The event had returned to the great course after a four-year stint at sister club Chart Hills in Kent.
But victory after a long legal battle to grant permission to build a hotel at the course means there would be too much disruption to host the event.
Paul Gibbons, chairman of the Leaderboard Group, said he was sad to end the association with the event but the hotel build and further development of the Oxfordshire as a major leisure resort is now top of his priorities.
He said: "I think we can hold our heads high with all the work we have done to help promote women's golf and the Ladies European Tour. We have hosted five wonderful events but it's now time for somebody else to take on that mantel.
"We have fought long and hard to be able to expand the leisure facilities at The Oxfordshire and now we have to make sure our new hotel, spa, swimming pool and expanded golf operations have our full attention
.
"It was great to see an English contingent featuring so strongly in this year's Ladies English Open particularly as Leaderboard have been such strong supporters of women's golf over the years. We hope that the women's game continues to grow and flourish in England and wish the LET well in their quest to find a new home for the LEO."
The Oxfordshire, near Thame, has now been granted permission to commence building and the first visitors are expected to be welcomed in 2010, with building work due to start in November.
In addition to 46 double rooms and four suites, the new building will also house an indoor swimming pool and fitness suite including a fully equipped gym, sauna and treatment rooms.
Labels: GOLF DEVELOPMENT