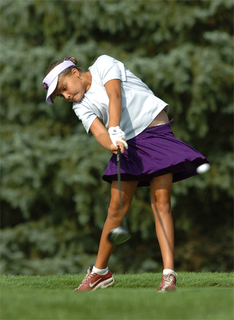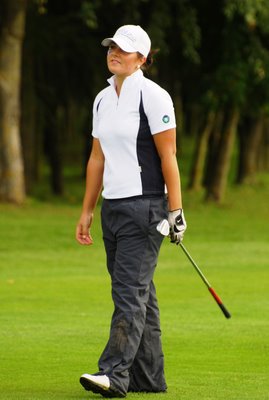 Kelsey MacDonald (left) and Alexis Thompson (right) meet in Jones-Doherty final.
IT'S KELSEY v US WONDER GIRL IN
FLORIDA MATCH-PLAY FINAL
Scottish Under-21 champion Kelsey MacDonald is through to Saturday's final of the Jones-Doherty women's amateur match-play golf championship at Coral Ridge Country Club, Fort Lauderdal in Florida.
Kelsey, 18-year-old Stirling University student and Nairn Dunbar Golf Club member, will play the 13-year-old United States girls champion Alexis Thompson - she's 14 on February 10 - from Coral Springs, Florida.
Alexis won last week's South Atlantic Ladies amateur championship at Oceanside Country Club, Ormond Beach, which was the second event in the Orange Blossom women's amateur tour in Florida.
Macdonald, who finished third behind Thompson, had a great win in today's semi-finals. She beat Meghan Bolger, twice winner of the US women's mid-amateur title and a member of the winning US Curtis Cup team at St Andrews last May.
Kelsey won by 3 and 2.
Thompson beat the defending champion, Isabelle Lendl, 6 and 5 in the other semi-final.
Labels: Amateur Ladies