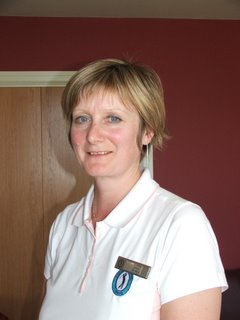 Alison White back from
golf development trip
to Nicaragua
FROM THE R&A WEBSITE
Alison White, R&A Golf Development Officer, has returned from Nicaragua where she attended the Central American Junior Championships.
The competition, which took place at the Nejapa Golf and Country Club in Managua, is now in its 33rd year and provides talented boys and girls of all ages with the opportunity to play competitive golf with children of similar abilities from all over the region.
The 2009 staging represented the Championships' first year of association with The R&A. A grant of £10,000 awarded to the organisers in recognition of their continued support of the Junior Open Championship, to which they have consistently sent players to compete.
The winner of this year's Central American girls' event was Carina Cuculiza, a native Nicaraguan who has twice played in the Junior Open, including 2008's competition at Hesketh Golf Club. The boys' individual competition was won by Sebastian Fernandez, a key member of the Guatamalan side that lifted the team trophy.
"We hope that 2009 is the beginning of a lengthy partnership between The R&A and the Central American Junior Championships," commented Alison White (
pictured above by Cal Carson Golf
Agency).
"The organisers of the event have been very pro-active in developing junior golf in Central America and it's right that we both recognise and support that work."
Labels: GOLF DEVELOPMENT